Full Service Virtual Care SoLUTION
The only full service CCM, PCM, RPM and RTM  solution that partners with Medical Practices to provide better outcomes for their patients
A fully reimbursable Virtual Care solution
SynsorMed offers a fully reimbursable  solution for all of your virtual care needs. From Remote Patient Monitoring (RPM), Remote Therapeutic Monitoring (RTM), Chronic Care Management (CCM), and Principal Care Managment (PCM). We help  organizations increase revenue, achieve measurable results, and increase patient engagement.
Managing the patient experience at home
Our health efficacy speaks for itself
SynsorMed keeps doctors, patients and caregivers connected after discharge like never before. The data we provide is actionable for providers. Our latest case study demonstrates how we were able to reduce readmissions by 42%.
Reduces the total cost of ownership in comparison to our competition.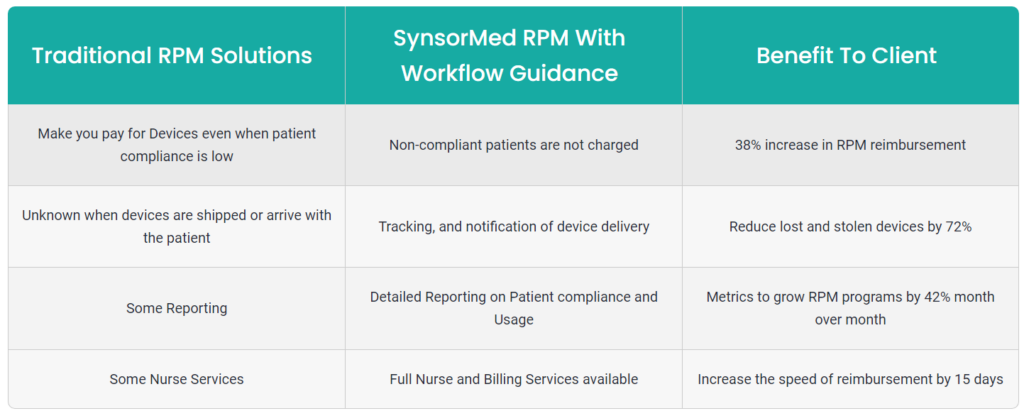 | Traditional RPM Solutions | SynsorMed RPM with Workflow Guidance | |
| --- | --- | --- |
| Make you pay for Devices even when patient compliance is low | Non-compliant patients are not charged | 38% increase in RPM reimbursement |
| Unknown when devices are shipped or arrive with the patient | Tracking, and notification of device delivery | Reduce lost and stolen devices by 72% |
| | Detailed Reporting on Patient compliance and Usage | Metrics to grow RPM programs by 42% month over month |
| | Full Nurse and Billing Services available | Increase the speed of reimbursement by 15 days |
Our Experts have a Decade of Experience in RPM
Want to learn more? Schedule time with one of our Experts. Click Below
Don't take our word for it, let our existing clients tell you about their experience
SynsorMed's platform in invaluable in allowing me and our staff to monitor our COPD patients remotely for any changes to their condition that may cause exacerbation's.
Dr. Kieth Robinson MD MS FCCP Medical Director, Fusion Health
SynsorMed is invaluable to me and my staff
Comprehensive patient monitoring is the future for value based care and SynsorMed is leading the charge.
Dr. Kevin Carson MD CAQ Co-Founder od Georgia Vascular Institute
SynsorMed is the future of value based care
Using SynsorMed, I am able to assist underrepresented populations like never before. Our focus has allowed us to reach out to local area hospitals to offer readmission prevention services for their hard to reach patient populations.
Dr. Gerald Tariah - Medical Director- Southern Lung Associates
Eliminating healthcare disparities
Patient Monitoring Management programs have never been easier
SynsorMed offers a fully reimbursable remote patient monitoring (RPM) and chronic care management (CCM) solution for healthcare care organizations looking to increase revenue, achieve measurable results, and increase patient engagement.
Thoughts from around the industry on Healthcare Innovations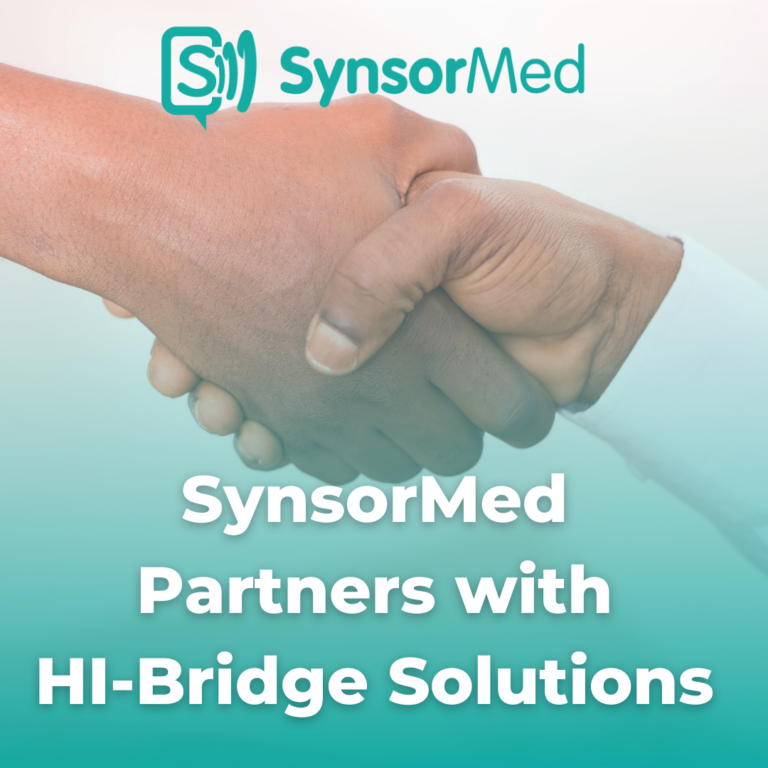 SYNSORMED ANNOUNCES PARTNERSHIP WITH HI-BRIDGE SOLUTIONS
Read More »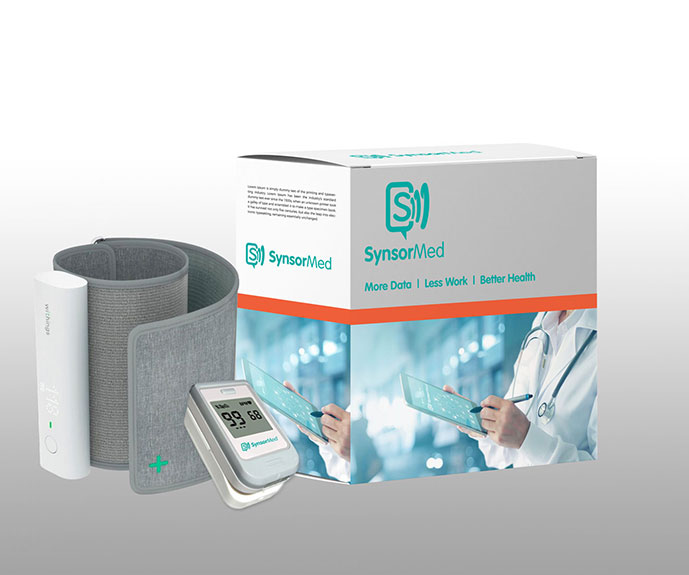 SYNSORMED ANNOUNCES BLOOD PRESSURE MONITORING CLINICAL RESEARCH STUDY IN  NEW ORLEANS SynsorMed, a leader in Remote Patient Monitoring and Remote
Read More »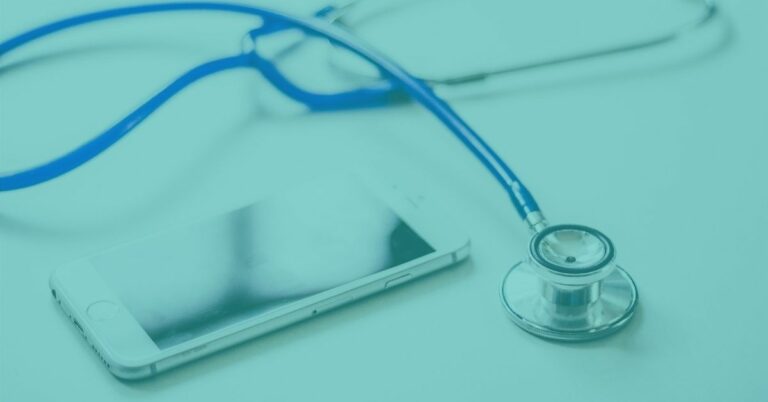 On this week's episode of the Empowering Patients Podcast, our co-founder Theo Harvey got a chance to talk to Nicole
Read More »
We respond within 48 hours
We answer all email and requests as they come in. If you have an urgent matter or would like to place an order please click the link below to give us a call.