Easy Remote Patient Monitoring
Our remote patient monitoring technology meets all the requirements for CPT Codes 99453, 99454, 99457 and 99458 reimbursement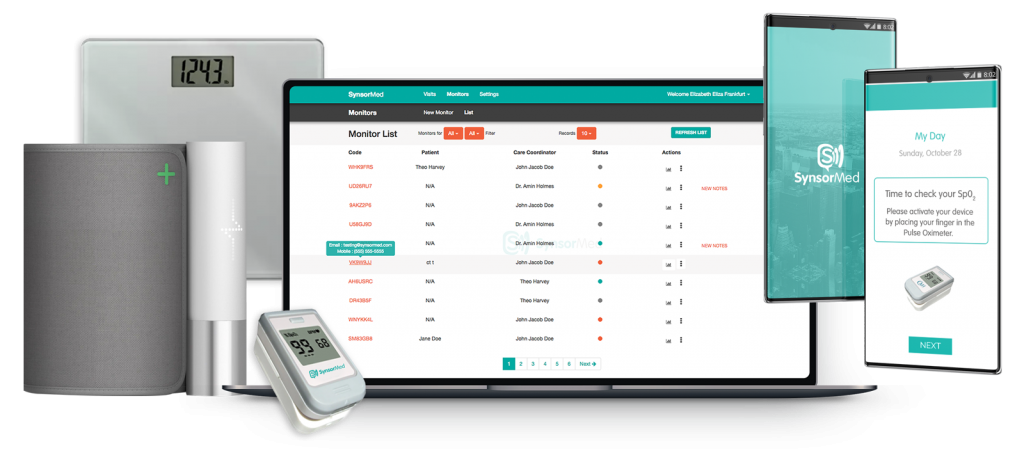 We provide you with top-notch solutions
Recently CMS made drastic changes to remote monitoring. Many clinicians who have started RPM programs recently may no longer be able to bill due to these changes.
Let SynsorMed guide you with our cellular-connected devices, easy to use solution and services to meet all of the current guidelines for RPM. Our devices monitor the following conditions:
The New Workflow for RPM in 2021
With our decade of RPM experience SynsorMed can
We understand that you may be running on limited resources, so we made integrating our HIPPA-compliant remote healthcare monitoring solution into your system as easy as possible.
Now is the time to begin the path to better patient connections.
Download our free remote monitoring guide